Digital and Business Transformation, Innovation and Growth
Profit from fresh ideas,-
A group coaching program with Thomas Wittig
Get new ideas and advice on your innovation, transformation and growth initiative.

With this course you will receive
A flow of new ideas, tipps and tools.
Live online briefings with Q&A about your most pressing questions.
Access to the coaching and master mind group.
Access to the arsenal of ideas and repository of past briefings.
Join the program now!
This program can be taken stand-alone or in combination with the courses about this topic.
Learn more about the content, coach and community below...
Your Instructor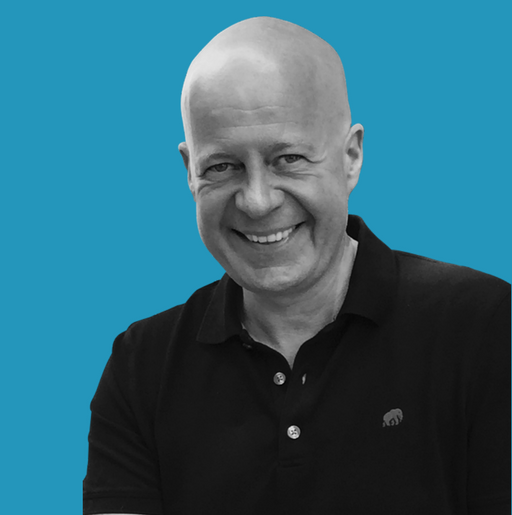 This program and briefing center is led by Thomas ("Tom") Wittig. Tom is an expert in innovation, transformation and growth with a special focus on the business dynamics. He has extensive experience in business leadership working with new businesses, projects and established large businesses. He developed expert knowledge in system dynamics.

During 28+ years in the IT and high-tech industry Tom worked with Microsoft, SAP, and a number of high-growth companies. Building, growing, and optimising customer base, platforms, ecosystems, communities a high-volume operations and services.
Currently Tom works with Enterprise, Startups, Investors, and international organisations as advisor and innovation partner.
Read more about Tom on https://wittigonia.net.
Business and digital transformation, innovation and growth are on top of the agenda of most businesses and organisations today
But the key questions are:
Where do we stand as a team and organisation?
How can I contribute in my role?
Where to start? Which projects to pick and focus on?
How to allocate resources?
How to go to market and win customers?
How to ensure success?
In this program you will learn about different strategies and tactics. They come in digestible bite sized weekly episodes. You can watch and engage when and how you want at you own pace, time and place.
The topics include areas such as
Strategy - How to plan and design initiatives? How to select projects?
Product - How to develop new products and services?
Growth - How to accelerate growth?
Team - How to engage the team and mobile the organization and entire ecosystems?
Customer success - How to keep customers engaged and active? How to safeguard your customer base?
Leadership - How to inspire and engage the team? How to review progress?

And special topics such as managing supply chain dynamics, KPI dashboards and more.
And the best thing:
This is a living and growing program. Each week you get a chance to submit your specific questions for discussion in the live Q&A or in the master mind and group coaching conversations.
Check out the program outline and curriculum.
Course Curriculum
Preview
Available in days
days after you enroll
Welcome to the idea,- Cast Coaching and Briefing Center
Available in days
days after you enroll
BRIEFING CENTER: Live idea,- webcasts with Q&A
Available in days
days after you enroll
Want to try it?
Start your FREE trial now.
Choose from the following options:
Start your FIRST MONTH FREE TRIAL here. This is a great option to try the idea,- cast for a month. The first month is free. You can cancel at any time.
Or get 10% OFF ANNUAL PLAN for the first year.
Please note: During the check-out VAT (MWSt., UST) may be added automatically to your checkout. The amount varies depending on your country of residence.
What if you don't like it?

No problem at all: You can cancel within 30-days money back guarantee.
Of course you can sign up with any of the plans below. The 30-day money back guarantee applies to all plans.

For volume pricing for larger teams and organizations please contact us.
How to learn about growth strategies and tactics?
Join the idea,- cast program
Let's face it: there is so much to learn. New tools and tactics are evolving every day. And the pace of change and innovation is increasing.
The idea,- cast program is a great way to learn about digital and business strategies and tactics.
And it is not only about technology and tools. It is about you and your general management and leadership skills. Advance your general management and leadership skills with the idea,- cast group coaching program.
VUCA: Vulnerability, Uncertainty, Complexity and Ambiguity
These are the aspects of the world and work environment which is evolving around us. Are you ready to contribute, lead and succeed?
What makes the idea,- cast different?
In the idea cast program we provide actionable insights and tools. We focus on the human centered design and system dynamics.
Voices and feedback from participants in the series
"...great ideas,- indeed! This course pays for itself..."
"...and I really like the option to submit a question for the live Q&As in addition to the discussion groups..."
"...meanwhile the team signs up. A super way to get coaching and co-innovation ideas..."
Benefit from the ideas,- the coaching and master minding for a fraction of a coffee each week.
This program is a subscription based service. You can join at any time.

You can choose between two plans:
The annual payment plan gives you a special discount.
The monthly payment plan.
Both plans come with a 30 days satisfaction money back guarantee. If you are not happy in the first 30 days you can cancel the service. More questions? No problem, take a look at the FAQs below or get in touch with us. We will be happy to help you.
This course is closed for enrollment.
Frequently Asked Questions
When does the course start and finish?
Join at any time. This is an ongoing program with new topics. You will also get access to past topics. You decided when you want to join and for how long.
How long do I have access to the course?
After signing up to this course program you have access to the content as long as the program is available or until the end of your subscription.
What if I am unhappy with the course?
We would never want you to be unhappy! If you are unsatisfied with your purchase, contact us in the first 30 days and we will give you a full refund.
Can I participate and watch from all my devices?
Yes you can. Sign up once and access on all your compatible devices including desktop, laptop, tablet, smart phone, smart TV.
What if I miss a live webinar?
No worries, the replays will be made available here in the course.
How often can I watch the sessions?
As often as you like during your subscription.
Do you offer volume discounts for teams and organisations?
Yes, we do. Please contact us by email to obtain further information and a custom quote. Contact:
[email protected]
Would you provide custom in-house courses for our organisation?
Yes, we can! The options include custom courses as well as a special group-learning exercise for your team or organisation. Let's talk about your specific requirements and what we can do. Please contact us at:
[email protected]
Do you offer an affiliate program? How can I promote this in my community and network?
Good news: we offer a referral program for our active participants. You can participate (i.e. receive a share) for each participants which signs up via your personal referral link. Find more information in this program once you sign up. The affiliate option will be made available after the first month following your sign-up. Program terms and conditions apply. Contact us for details in case of questions.
Is this program available on the social media networks?
Good news! This program has a several social media extensions such as - our YouTube channel https://youtube.com/wittigonia - Facebook group and page And in the course you will find the discussion group which are only accessible through this program.
How is VAT handled for EU customers?
During check-out VAT is automatically handled and added on top of the indicated purchase price. This step is performed by the merchant Teachable, who is determining the applicable tax based on your location.
My company is tax exempt. How is this handled?
During check-out you can add the Tax ID. The check-out process of the payment gateway will check the Tax ID and determine the applicable tax accordingly.
How are refunds handled?
We offer a 30 days satisfaction guarantee. Refunds are possible during this period. The refunds are processed and paid out through the payment provider (e.g. PayPal or Credit Card company). After the 30 days, the membership can be canceled any time. Please note however, that the cancellation takes effect after the payment period in which the subscription is canceled. That is the next month in case of a monthly plan or the next year for the annual payment plan. You will still have access to the course and material until the cancellation takes effect. Please contact us if you have any questions. We want you to be happy with your membership.
This course is closed for enrollment.
Still not sure?

Join a live idea,- cast!
Would you like to try an open online session of the idea cast?
Sign up for a free open online webinar session of the idea,- cast.
Podcast
idea,- cast audio podcast episodes
The idea,- cast is now also available on popular podcast platforms such as Anchor, Spotify, Google Podcasts, Breaker, Stitcher and more.
Listening to the idea,- cast during your commute or gym work-out is a great way to stay up to date with new ideas, strategies and tactics. You can listen online and office, depending on your preferred podcast platform.
YouTube Playlist
idea,- cast videos
Find a collection of idea,- cast videos on our YouTube channel.