Dear All, the summer school "Digital & Business Transformation Dynamics" has started. You can join any time. Watch the replays and check out the curriculum for the course. There is so much content and tools.
Great Deal: While the program is building up we are offering a "discount-down", with the best deals in the beginning weeks. ONLY available in the live webinars. So, what are you waiting for? Sign up for the free webinar.
Free Webinar signup: https://app.webinarjam.net/register/37493/19dc9850...
Course: http://academy.wittigonia.com/p/digital_business_t...
About the program: http://wittigonia.net/project/transformation-dynam...
Best,
Tom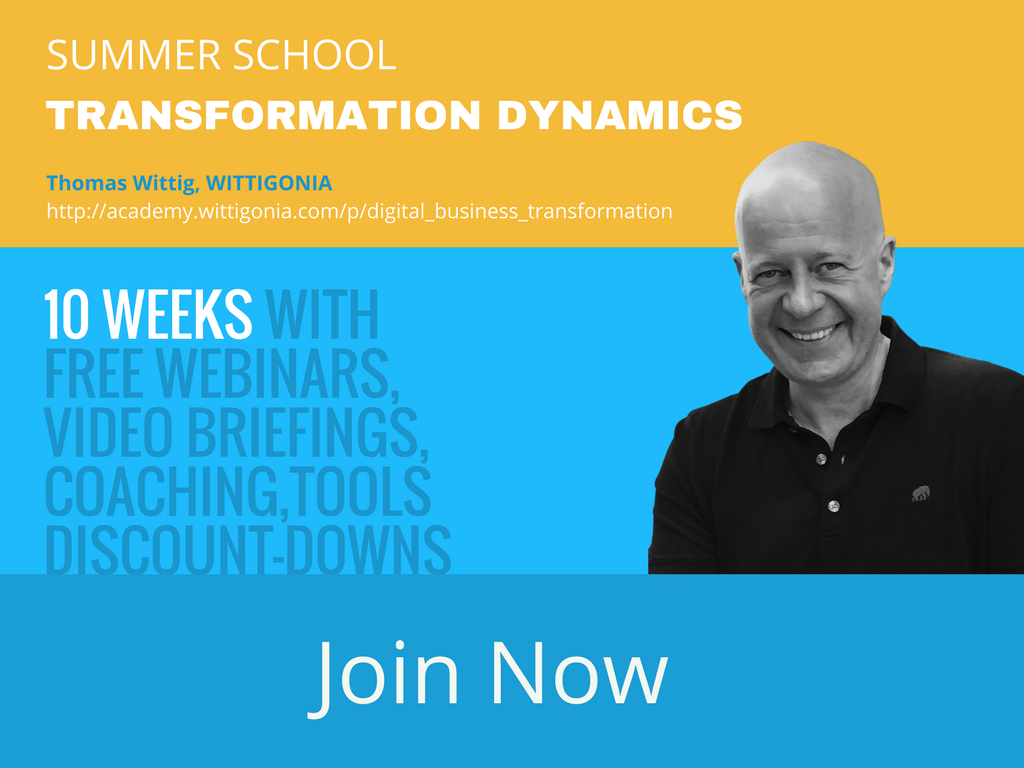 https://app.webinarjam.net/register/37493/19dc985047